Dr. Edwin Theriot, Executive Director
Dr. Theriot serves as Executive Director of the Institute for Coastal and Water Research at the University of Louisiana at Lafayette. He received his B.S. and M.S. degrees in Microbiology from the University of Southwestern Louisiana and his Ph.D. in Plant and Soil Sciences from the University of Massachusetts at Amherst. He is a graduate of the Executive Fellow Program at Harvard School of Government.  During his more than 38 year career working in the area of Ecosystem Restoration, Dr. Theriot has authored numerous reports, papers, and book chapters related to riverine and coastal wetland restoration.  Dr Theriot has served as Director of Environmental Research, Director of Programs for the Mississippi Valley Division, and Director of Environmental Programs for the US Army Corps of Engineers.  He served as a Presidential Appointee in Iraq as Senior Advisor for Water Resources in 2004.  Since his retirement from federal service in 2008, he served as VP for Ecosystem Restoration with two major consulting firms before joining the University.  His research areas of interest include conceptual modeling, adaptive management, systems restoration, and sustainability of barrier islands.
Office: Abdalla Hall, room 126
Email: etheriot@louisiana.edu
Dr. Mark W. Hester,  Director of Research
Dr. Hester is the Director of Research for the Institute for Coastal and Water Research; he is also a full professor in the Biology Department, Fritz Lang Professor of Environmental Biology, and a member of the Graduate Faculty. Dr. Hester graduated cum laude from Indiana University in Bloomington with a B.A. in Biology in 1980. He graduated from LSU with an M.S. in Marine Science in 1985 and he completed his Ph.D., also from LSU, in Oceanography and Coastal Sciences in 1995. Dr. Hester's primary research focus is coastal plant ecology and restoration ecology, particularly as it pertains to the use of vegetation in the restoration of degraded wetland and coastal habitats. Dr. Hester conducts research in a variety of plant communities ranging from barrier island dune and swale communities to coastal salt marshes, interior freshwater wetlands and baldcypress swamps. In all of these environments, he is particularly interested in plant community response to environmental change, plant conservation ecology with emphasis on factors controlling the zonation and distribution of vegetation, and adaptations and responses of plants to natural and anthropogenic environmental stressors. Dr. Hester's lab has a strong interest in constraints on plant establishment and ecosystem function in response to environmental change. Plant stress ecophysiology is also a component of his research program, including the ecophysiology of vegetation impacted by multiple environmental stressors such as salinity, flooding, drought, nutrient loading rates, CO2 levels, and oiling.  Dr. Hester served as Principal Investigator for NOAA in overseeing the Natural Resource Damage Assessment (NRDA) on exposure and injury to coastal wetland vegetation in the aftermath of the Deepwater Horizon oil spill.
Email: mhester@louisiana.edu
Dr. Jenneke Visser, Associate Director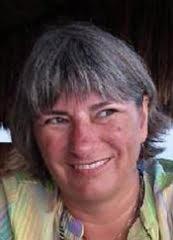 Dr. Visser is an Associate Professor in the School of Geoscience in addition to being Associate Director of the Institute for Coastal and Water Research at the University of Louisiana at Lafayette. She received the equivalents of a B.S. and M.S. degrees in Biology from the University of Amsterdam and her Ph.D. in Marine Sciences from Louisiana State University. During her more than 25 year career working in coastal Louisiana, Dr. Visser has authored numerous reports, papers, and book chapters related to coastal wetland ecosystems and coastal wetland restoration. She chairs the Coastal Wetland Planning and Protection Act (CWPPRA) Academic Advisory Group (since 1999). Dr. Visser has been an advisor on several coastal wetland restoration planning efforts, and has made significant contributions to restoration outcome forecasting. Her research interests include wetland vegetation, seabird breeding habitat, and monitoring.
Email: jvisser@louisiana.edu
Dr. Emad Habib, Associate Director
Dr. Habib is an endowed Professor in the Civil Engineering Department at the University of Louisiana at Lafayette. He serves as the Director of the Center for Water Systems Research, and the Associate Director of the Institute for Coastal and Water Research.  He received the 2016 University Distinguished Professor Award and the 2011 College of Engineering Researcher of the Year.  His research expertise is in surface hydrology with focus on precipitation estimation and analysis; hydrologic modeling; flood prediction and water resource management; coastal restoration; uncertainty modeling of hydro-ecological models, and development of technology-based educational innovations.  He published more than 50 peer-reviewed journal articles, five book chapters and several conference papers.  He received several awards including the Best Journal Award and the Watershed Excellence Award from the American Society of Civil Engineers. During his 13 years at the University, he has generated  $4 million in external research funding, including $2 million from the National Science Foundation. He is an elected member on the UL Lafayette Graduate Council, serves on the College of Engineering Peer-Review Committee, and is the Chair of the Department of Civil Engineering Curriculum Committee. He served on the Precipitation Committee of the American Geophysical Union (AGU), the Education Committee of the Consortium of Universities for Advancement of Hydrologic Sciences Inc. (CUAHSI), and the Environmental Water Resources Institute (EWRI) Task Committee on the Use and Application of NWS WSR-88D Doppler Radar (NEXRAD). Dr. Habib is a Professional Engineer registered in the states of Louisiana and Texas.
Email: habib@louisiana.edu
Dr. Taylor Sloey
, Research Scientist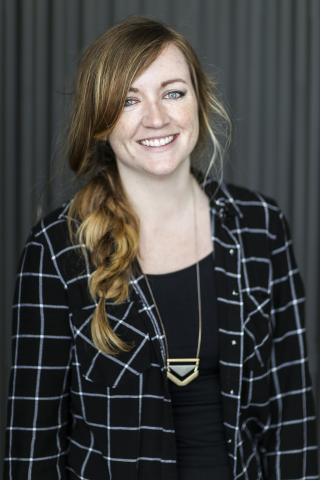 Dr. Sloey is a Research Scientist at the Institute for Coastal and Water Resources.  Dr. Sloey is a wetland plant ecologist and restoration ecologist with a passion for interdisciplinary research.  She received a Ph.D. in Environmental and Evolutionary Biology from the University of Louisiana at Lafayette in 2015.  Her dissertation research focused on understanding environmental constraints on wetland restoration success in tidal marshes. Following graduation, she worked as a field biologist monitoring Coast-wide Reference Monitoring System (CRMS) sites, and served as a Senior Restoration Ecologist for an environmental consulting firm in Baton Rouge.  She has experience working in a variety of coastal marshes from the Pacific, to the Gulf of Mexico, to the Atlantic and working with multidisciplinary groups of researchers to address challenges to coastal protection, environmental restoration, and land management.  Her research predominantly focuses on plant ecophysiology, ecosystem stress response, plant stress tolerance, and ecosystem response to both natural and human-induced environmental change.  Dr. Sloey serves as the Chair of the Women in Wetlands section of the Society of Wetland Scientists (SWS), an Education and Outreach Coordinator for the South Central Chapter of SWS, and she is the lead organizer of TEDxVermilionStreet, a locally organized TED Talk event. She has been awarded numerous speaking awards, and was a 2016 Acadiana 20 Under 40 honoree. 
Office: Abdalla Hall, room 124. 
Email: tsloey@louisiana.edu